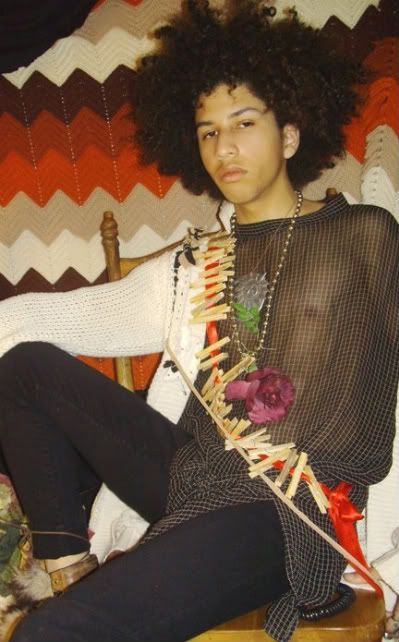 (Everything is self-made)
My anti Palaeos Mesozoic militant look. Inspired by dinosaurs and the military with my clothespin bullet belt over the chest. Splash of color with a red ribbon. Roses for my princess with silver thorns that you can hardly see. The flower to the sun thanks to photosynthesis. Light is essential to all life. Color and print combinations are essential to my wardrobe. Without it's dead. In white, blow me a kiss. Cold in the nose. Damp red in the wine.


I don't really need much for Christmas but a gift from me to you would be to adopt an animal for a family in a developing country and put it in your name. All I'm giving would be for the ones in actual need, not for the ones that want. This is going to be a different Christmas come around. Anything counts for Heifer International. You can never go wrong.


All I know is that I have too many huge tassels hanging all over the place. All I know is that their perfect for the holidays. On that given note there's only time left to create. Happy Holidays!